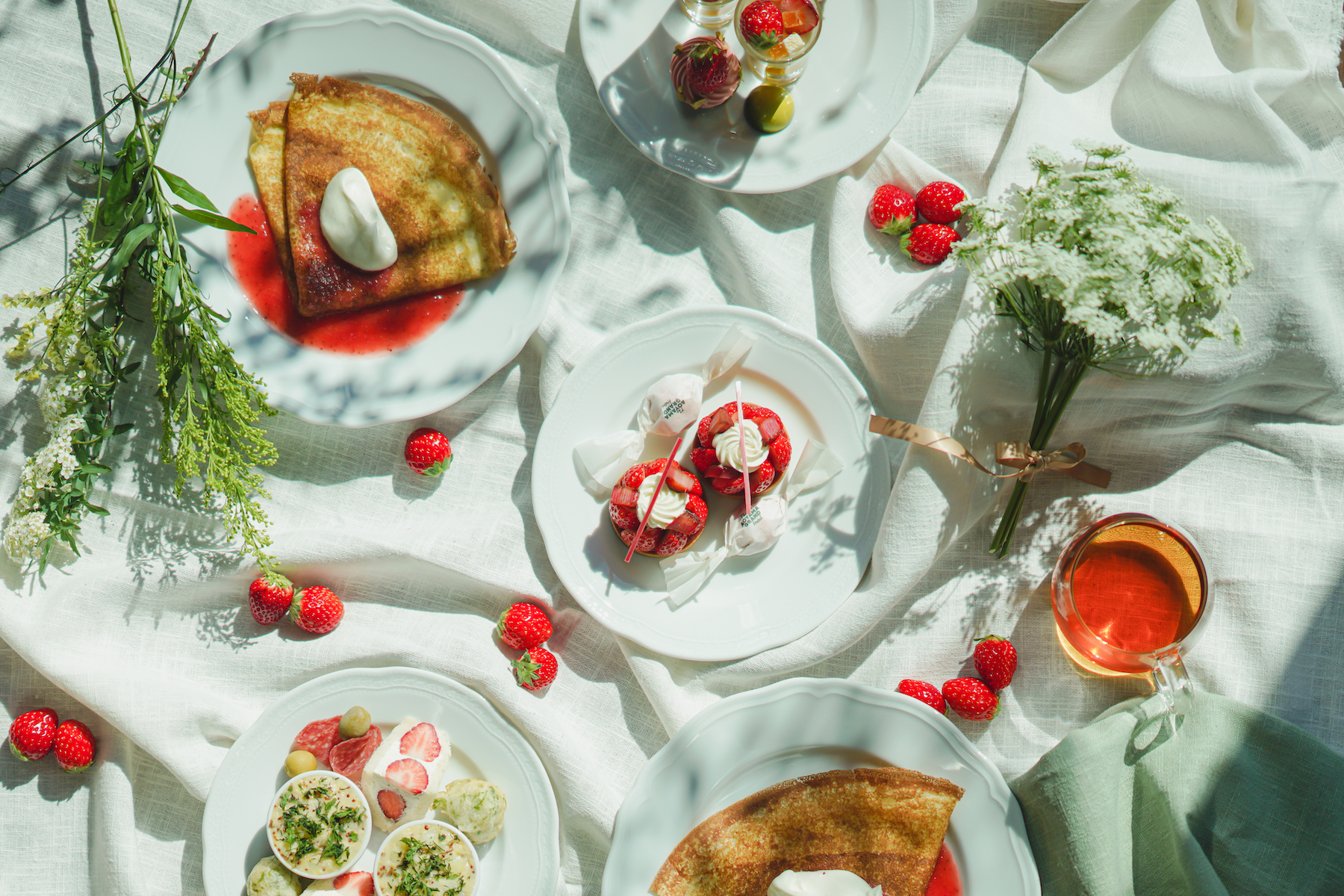 TOKYO AFTERNOON TEA
トーキョー アフタヌーンティー
THE AOYAMA GRAND HOTEL's theme is a specialty afternoon tea of 'Crepe', a dessert representative of Tokyo in the 70's and a culture born in Harajuku.
Please enjoy the hotel-made elegant tea stand that incorporates freshly baked crepes and madeleines with fragrant tea and herbal tea.

INFORMATION
Business hours
<Afternoon tea>

12: 00-17: 00 (15:00 L.O.)
Open only on Saturdays and Sundays
Street address
2-14-4 Kitaoaoyama, Minato-ku, Tokyo THE AOYAMA GRAND HOTEL 20F
Restaurant general reception
Seating Capacity
60 seats
* All seats are non-smoking.
* Preschool children are not allowed to visit the store.
* Please refrain from visiting with beach sandals or wearing only men's tank tops.
* Menus and prices may vary depending on the season.
* Please inform us of any food allergies and feel free to ask any questions regarding ingredients.
* Other requests and questions are also welcome at any time.