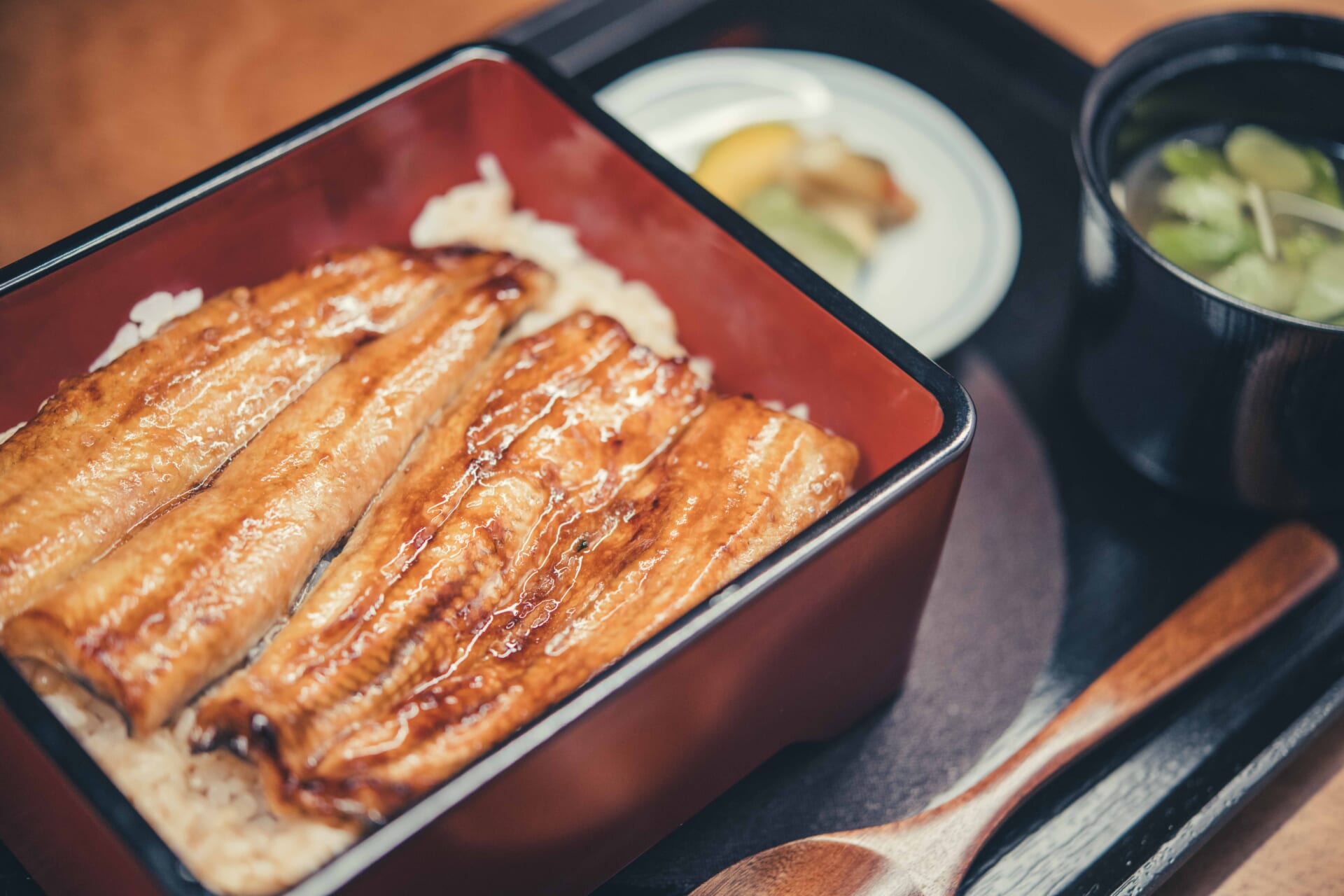 INFORMATION
【SHIKAKU】週末昼限定「うな重」
青山グランドホテル内に佇むカウンター和食「SHIKAKU」の週末ランチが「うな重」専門店としてリニューアル。
■ 2023年4月15日(土)〜
※土日祝日のみ営業
■ 12:00〜15:00(L.O.)
■ うな重(鰻1尾、お新香、お味噌汁付)5,600円
【SHIKAKU「うな重」のこだわり】
うなぎのたれ
【醤 油】
富士山湧水仕込醸造元「天野醤油」を使用しております。
今ではめずらしい「再仕込み醤油」。水などで薄めることのない絞ったままの純度100%の醤油です。
添加物を一切使わず穀物だけで丁寧につくられています。SHIKAKU では数種類の醤油を独自の配合でブレンドしております。
【味 醂】
文久二年創業、140年間みりんを製造してきた「甘強酒造」の味醂を使用しております。
とても高濃度に仕上げられていますのでとても旨みの強い味醂です。
市販されている新式本みりんではない昔ながらの本物の本みりんです。
***************************
Description of Unagi Sauce
Shikaku's Ungai marinade features a blend of select soy sauces, including the renowned Amano soy sauce, a product of Mt. Fuji's finest spring water. The unaltered soy-rich blend helps enhance the natural flavors of Unagi in a dish that many Japanese people consider a luxurious summer delicacy.
140 years towards perfecting their product, Kankyo Sake Brewery's Mirin adds an element of complex umami steeped deep in both flavor and history. The traditional Mirin is unlike those found on the market today and is selected specially in order to elevate the balance of flavors in this dish.
SHIKAKU launching a new lunch menu of Unagi(glaze-grilled eel) over rice!
■ Starts from April 15th (Saturday )
*Weekends and National holidays Only
■ 12:00pm – 3:00pm(L.O)
■ Una-Juu(glaze-grilled eel over rice) with miso soup and Japanese style vegetable pickles 5,600 yen