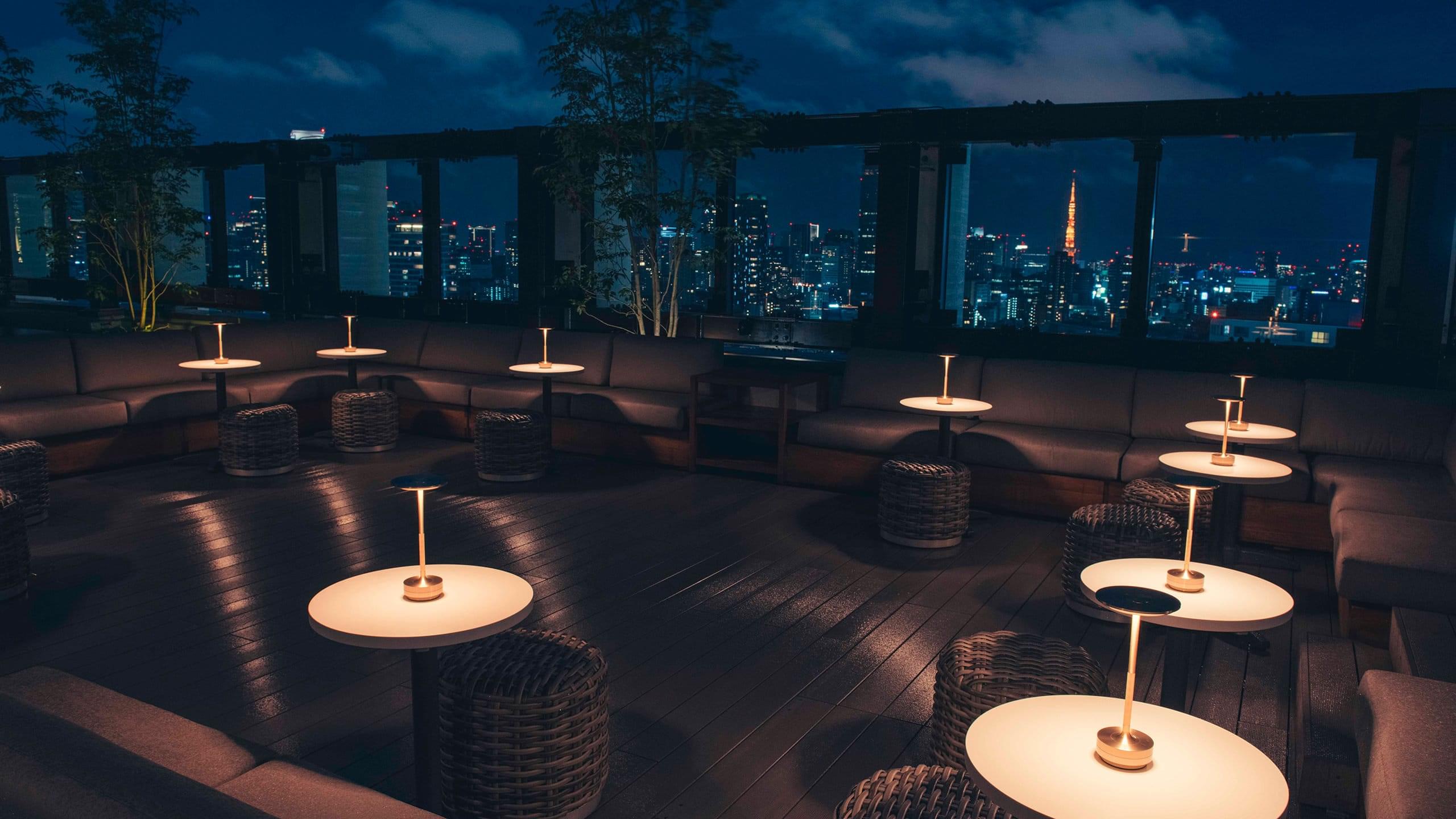 東京の夜景を一望できる大人のためのルーフトップバー。
夕暮れから星空までゆったりとした時間の流れを演出した贅沢な空間。
東京の空の下で、上質な夜のひと時をお過ごしください。
INFORMATION
Business hours
※季節により営業時間が異なる場合がございます。
月曜日~土曜日 17:30-23:00(BAR FOOD 22:00 L.O./DRINK 22:30 L.O.)
日曜日 17:30-22:00(BAR FOOD 21:00 L.O./DRINK 21:30 L.O.)
※雨天閉店
Street address
2-14-4 Kitaoaoyama, Minato-ku, Tokyo THE AOYAMA GRAND HOTEL 20F
Restaurant general reception
Seating Capacity
60 seats
*Because it is a rooftop, it is not open in the rain.
※ エントランスフィーとしてお一人様/¥1,000をいただいております。
* All seats are non-smoking.
* Please refrain from visiting with beach sandals or wearing only men's tank tops.
*Please refrain from using minors.
* Menus and prices may vary depending on the season.
* Please inform us of any food allergies and feel free to ask any questions regarding ingredients.
* Other requests and questions are also welcome at any time.